Browsing articles tagged with " Mid-Century Modern"
Curated from the fantastic folks at Flickr, I present 24 great images of mid-century bowling alley architecture. Though, I am personally a terrible bowler, I have a particular fondness for these palaces of populuxe.
I'm sure the Dude, Walter and Donny would be happy to roll at any of these places, but not on Shabbas of course.
This collection is curated from the Vintage Motel Signs Flickr group. It's amazing collection of mid-century signage. Live the populuxe area all over again! You'll see parabolas, dingbats, boomerangs and amazing typography! Don't take my word for it, check it out!
These hotels and their signage was often maligned by the more "respectable" architects, but the fun nature of this era in design was best summed up by Thomas Hines in his book about this era, Populuxe:
The strip was conceived just at the edge of respectability. Only very rarely did it offer beauty. Far more often there was humor. But always there was vitality." – Thomas Hines, Populuxe
Yes, clip art is boring and cliché, but looking at the cliché's of the past makes them seem new, ironic and way cooler than they ever were at the time. As they say in archeology (okay Raiders of the Lost Ark, but still) if you bury a cheap watch in the desert 1,000 years later it's priceless. I feel the same way about these great bits of historical ephemera.
From the populuxe era I present these 20 great space age pop album covers as examples of the space race seen through the eyes of suburbanites after 3 martinis!

For this installment of Typography Tuesday I had to share Veer Presents: "Our Fonts, Our Friends." This clever ad mixes some of my favorite things, fonts, mid-century modern esthetic and clever production. Fantastic!
"Our Fonts, Our Friends" is the first in a series of retro science films about fonts, from Veer. In this installment, the narrator discusses font styles, how to choose your font, and where to find an endless supply of affordable fonts.
 Mid-Century modern is an architectural, interior and product design form that generally describes post-war developments in modern design from roughly 1945 to 1965. -from the video Eames Era (Mid Century Modern Design Today)
The post war, Mid Century Modern era is one of my favorites in terms of design and architecture. In case you would like to learn a little more about it, you should check out this great video primer on YouTube. It's a good overview of the product design, architecture and cultural history of post war era. After watching it you should come away with an even greater appreciation of the detail found in Mad Men.

It's Wednesday, so that means ladies and germs it's time for another installment of digital ephemera. Which is a collection of interesting bits and bytes I've run across on the information super highway in the past week.
Mid-century Modern & Tiki
Good Design resources, tips and tricks
Freebies
Illustration
Great sites worth exploring

Finally something really cool: the video for the song "Cardboard Houses" by IG88 from Kurt Lorenz on Vimeo
. I love the archival imagery juxtaposed with the cutting edge music.
"Cardboard Houses" by IG88 from Kurt Lorenz on Vimeo.
If you have any cool design, art, tiki or mid-century links or thoughts let me know. Leave a comment.

A few interesting bits of digital ephemera I've found on the information super highway in the last week.
Mid-century Modern & Tiki
Good Design resources, tips and tricks
Design contests
Pantone and Behance have a competition finding the best use of color in a design project.
125 video shortlist announced today for YouTube Play
Infographics
Freebies
Illustration
One of my favorite illustration blogs Urban Sketchers. Loads of inspirations and great sketches from artists around the world.
Ireland based artist and designer Jennifer Farley's illustrations are simply amazing. I can't wait to read her (hopefully) forthcoming children's  book. Some publisher needs to jump on her book.
If you have any cool design, art, tiki or mid-century links or thoughts let me know. Leave a comment or shoot me an email.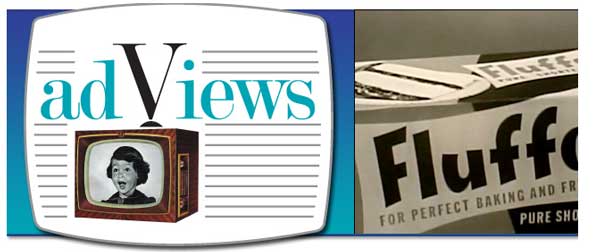 Anyone who has an interest in advertising, culture or history, should check out the amazing collection of television advertising archived by Duke University Library. The collection is called AdViews: A Digital Archive of Vintage Television Commercials, and is well worth a look.
These fine American commercials date from the 1950′s through the 1980′s and contain (as the archive description says)
Notable television commercials created for various clients from the D'Arcy Masius Benton & Bowles advertising agency archives held in the John W. Hartman Center for Sales, Advertising & Marketing History at the Duke University Libraries. The TV ads were digitized from the 16mm preservation film prints in 2009, as part of the AdViews Collection.
The commercials are hosted through iTunes, so be sure to download some Madison Avenue goodness. I find it most interesting to see how advertising has evolved, or devolved depending on one's point of view. There are some excellent examples of mid-century modern typography, iconography and sensibilities to be found.
Recent Posts
Devlin Donnelly Recommends